For customers
Shipment methods based on customers' needs
Akasaka Fisheries values the 'convenience of customers' over our productive efficiency.
We ship fish year round even in typhoons and on snowy days
We have set up our enclosures within 100m of the shore of Mikame Bay, a long and narrow inlet with a calm sea. We also have fish tanks on land. That is why we can ship fish without being affected by weather. Even leading distribution companies entrust us with delivery when the weather is bad.
We deliver fish on the same day in our own live fish trucks.
We are a rare fishery that farms fish and delivers fish in our own live fish trucks. When a distributer sends fish, it usually takes a couple of days from ordering to delivery due to arrangements with aquaculture companies. On the contrary, we have a system of shipping our fish any time, so we can deliver fish on the day we receive an order without negotiation with other companies. Shortening delivery time allows customers to not keep extra fish in stock. That results in reducing the number of fish to be discarded. We are proud that our system helps to preserve the environment.
We can deal with any size and quantity of fish.
Perfect size shipping system
When ordinary fish farmers distribute sea bream, they move the size of fish they want to dispatch along with the enclosure the fish are in to the dispatch site on the shore and continue shipping until the enclosure is empty. Akasaka Fisheries takes sea bream directly from enclosures offshore to meet the proper size of customers' orders. When our customers order various sizes of fish, we sometimes have to get fish from many enclosures. Therefore the shipping takes more time and effort than for typical aqua-culturists. We favor the convenience of customers, not our productive efficiency.
We ship and market our farmed fish directly, which brings us excellent cost
performance.
We are a fish farming company delivering fish in our own live fish trucks to our customers, including large wholesalers and processing companies. We don't have to pay the freight charges and consignment fees that are getting higher these days. Therefore we have excellent cost performance, while maintaining freshness by shipping only live fish.
The difference in shipping methods between other companies and ours

| | Akasaka Fisheries | Ordinary Aquaculture Companies |
| --- | --- | --- |
| Traceability | Our fish are traceable from our farm to the consumption market through our own live fish trucks for securing fish quality. | In the process of shipment, fish from various companies are mixed up, so maintaining uniformity of fish quality is difficult. |
| Feedback | We get direct feedback about fish taste and quality from the orderer at the consumption market, which enables us to improve aquaculture methods to meet customers' needs. | They get feedback from brokers only when customers make a complaint. |
| Feed | We raise fish with our original feed. | They choose the feed that makers suggest. |
| Fish size shipped | Fish size shipped | They deliver only the size of fish available. |
| Time to delivery | We make delivery on the same day as the order is placed.。Our enclosures are near the shore, so the shipment is not affected by weather. | The delivery takes a couple of days, partly because there are many mediators in the process. They can't ship in bad weather. |
Our original brand-name fish

We have succeeded in raising the highest quality fish with our customer-oriented attitude and cutting edge farming technology.

The sesamin nutrient keeps fish fresh and keeps you healthy.
Akasaka Fisheries' "Hakuju Madai" Sea bream
This sea bream can be eaten without any anxiety even by young children and elderly people, with its low fat, high protein, and low risk of allergies or food poisoning.
We grow the sea bream using our original feed mixed with white sesame seeds. The sesamin nutrient accumulated in the fish keeps it tasty and fresh and keeps our customers healthy. We named this epoch-making sea bream "Hakuju Madai"(Longevity sea bream) in hopes that people who eat our fish will live healthily for years to come. We are trying to maintain both high quality and good cost performance, because we would like people to eat this fish every day.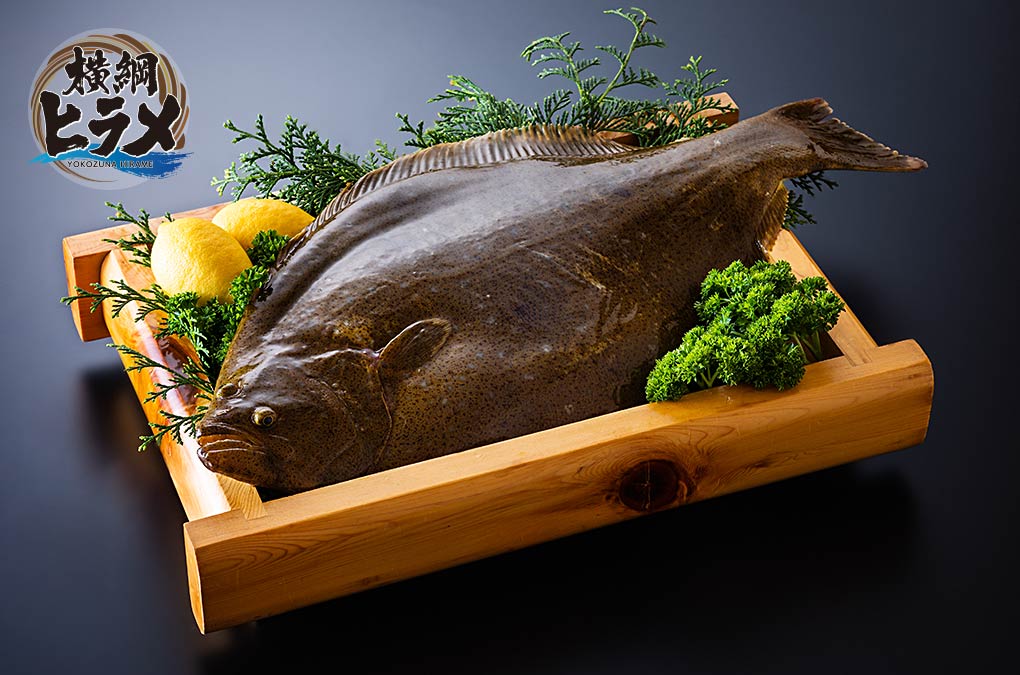 We insist on the safety, tastiness, and thickness of our fish
Akasaka Fisheries' "Yokozuna Hirame" Flounder
We culture about 150,000 flounder. We boast the largest production of flounder in Ehime, which is the 3rd leading flounder producing prefecture in Japan. That is why we can deliver flounder regularly through the year. With our more than 35 years' experience and technology, we can raise flounder that is safe, attractive, and is the thickest in Japan. That is "Yokozuna Hirame." (Grand champion sumo wrestler flounder)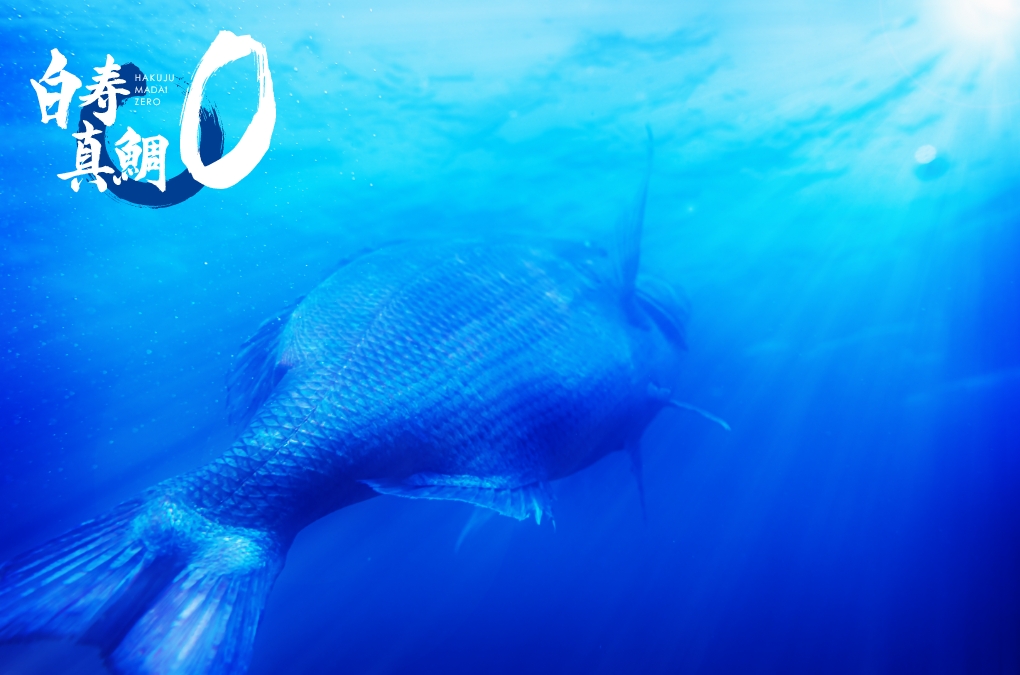 The ultimate in sustainability "Hakuju Madai Zero".
Hakuju Madai takes on the challenge of zero fishmeal.
However, conventional aquaculture technology consumes more fishery resources as feed than the weight of fish produced.
In order to protect the richness of the sea, Akasaka Suisan has produced sea breams without using fishmeal at all,
instead using feed made from vegetable protein. That's what we call Hakuju Madai Zero.