What Akasaka Suisan can do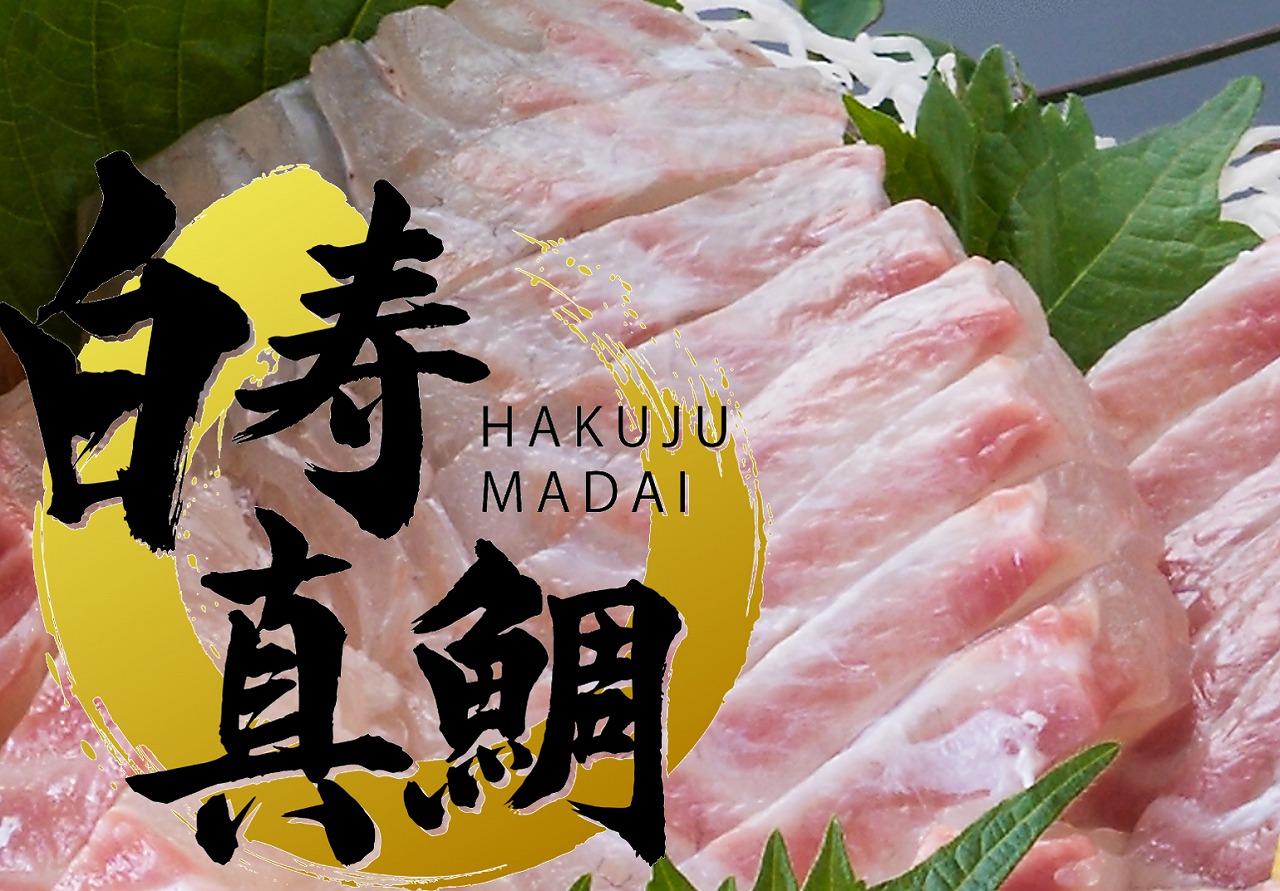 Hello, this is Ryutaro. This week I will be in charge of the column because I have something to inform you.



Mikame-cho, where Akasaka Suisan is located.

At its peak, the population was 17,000, but now there are only 6,000.

Restaurants and retailers are affected by the declining population.

This year, a lot of restaurants in the town are likely to be closed.

Among them, there were polite and delicious restaurants.

The restaurant is a night light that illuminates the region.

So if even one restaurant closes, the prosperity of the town will be lost rapidly.

I'm always thinking about what I can do as Akasaka Suisan to local restaurants that is indebted to both public and private.
Here is one of the answers I got to
【Announcement】We will sell by online Hakuju Madai cooked by high-quality sushi restaurant Izumiya as the thank you gift for the Hometown tax donation.



"Hakuju Madai", the sea bream with improved anti-oxidant effect by sesamin.

We will sell by online Hakuju Madai cooked by "Sushi Izumiya" as the thank you gift for the Hometown tax donation.

"Sushi Izumiya"  is a famous restaurant in Ehime that is also featured in the Michelin Guide.

Lively fresh sea bream that has been swimming in the live fish tank until just before is finished sweet and elegant.



In addition, this product comes with 3 packs of Izumiya's secret sauce.

It is a special item only for thank you gift for the Hometown tax donation.

Please enjoy the quality only of luxury sushi restaurants at this opportunity.



Refrigerated sashimi fillet 400g (approximately 3 servings) will be sent as a thank you gift to 10,000 yen donation to Seiyo City.

You can place an order from the beginning of December from "Furusato-tax.jp", "Satofull", "Rakuten".

* It may take about a month for shipping during busy seasons. Please be aware in advance. 


Prototype



It keeps this freshness even after 5 days.
It is a miracle product that has achieved both aging taste and fresh texture thanks to Izumiya's polite work and the anti-oxidant effect of Hakuju Madai.
I made four dishes of this amount. The technique of taking this amount from half body of a about 2kg (4.4lbs) sea bream is worthy of art.

It was in time for the end of the year.
Izumiya's Hakuju Madai Taimeshi is is a wonderful dish that was highly acclaimed by the president of a large company who was well versed in food and the wholesaler who worked in the Matsuyama fishery fish market✨
If you use the Hometown tax donation program, please select this gift🙇‍♂️

Why the gift for the Hometown tax donationis?
The reason why we sell it as the gift for the Hometown tax donationis is that the staff of city  handles most of the office work such as ordering, shipping, and billing.

So it is not necessary for the restaurant to be burdened with unexpectedly time-consuming work.
In addition, since the delivery time is not tight, it is possible to respond enough by producing products at the restaurant's clearance time.

In the development of this product, and in the overall branding business, we received a great deal of support from Maruu Suisan, the creator of Seiyo's proud brand "Okuchi Aji". I would like to take this moment to say thank you.


Conclusion
I think the problem of local population decline and labor shortage will accelerate further in the future.
Under such circumstances, farming, forestry and fishermen collaborate with wholesalers and restaurants, and by sharing little by little clearance time, technology, knowledge and assets, we will produce wonderful things that cannot be achieved by one company.

This captures demand outside the region.

To get their foot in the door, They sell that product online as the gift for the Hometown tax donationis that can reduce clerical burden with the cooperation of the city.
This is one of the answers Akasaka Suisan has reached through repeated trial and error.
I am afraid to say that this is a regional revitalization. Rather, I am only helped by the restaurants.
However, I would be glad if local restaurants and wholesalers lived up even a little with this initiative.