For the precious sea
Our environmental initiatives with awareness of sustainability
For over 35 years, we cultivate fish in the same sea area being coexistent with the sea.
We voluntarily add more than one ton of water quality-improver agent to the sea
Akasaka Fisheries has voluntarily added more than one ton of water quality-improver agent every turn of the season. Today also the water of the calm sea of Mikame is clear.
The president himself pays attention daily so that feed do not flow into the sea
At Akasaka Fisheries, the president himself watches over the tanks on the ground every day for more than two hours if there are trashes or feed, from the evening after the employee went home, and removes them before they flow out into the sea. As aquaculture companies went out of business one after another due to the delicacy of the flatfish, and while we were making these basic efforts we became the largest flatfish aquaculture company in Ehime Prefecture.
We will keep the beautiful landscape registered in Japanese Geopark
Near the Akasaka Fishery's fish farm, there are lines of rocks on the Susaki Coast, which has been certified as Japanese Geopark. The beauty of the 400 million-year-old vertical layer, which can only be found here in Japan, teaches us the preciousness of the nature. We will work on today also, with the gratitude to the sea that allows us to be an aquaculture company for over 35 years.
Our original brand-name fish

We have succeeded in raising the highest quality fish with our customer-oriented attitude and cutting edge farming technology.

The sesamin nutrient keeps fish fresh and keeps you healthy.
Akasaka Fisheries' "Hakuju Madai" Sea bream
This sea bream can be eaten without any anxiety even by young children and elderly people, with its low fat, high protein, and low risk of allergies or food poisoning.
We grow the sea bream using our original feed mixed with white sesame seeds. The sesamin nutrient accumulated in the fish keeps it tasty and fresh and keeps our customers healthy. We named this epoch-making sea bream "Hakuju Madai"(Longevity sea bream) in hopes that people who eat our fish will live healthily for years to come. We are trying to maintain both high quality and good cost performance, because we would like people to eat this fish every day.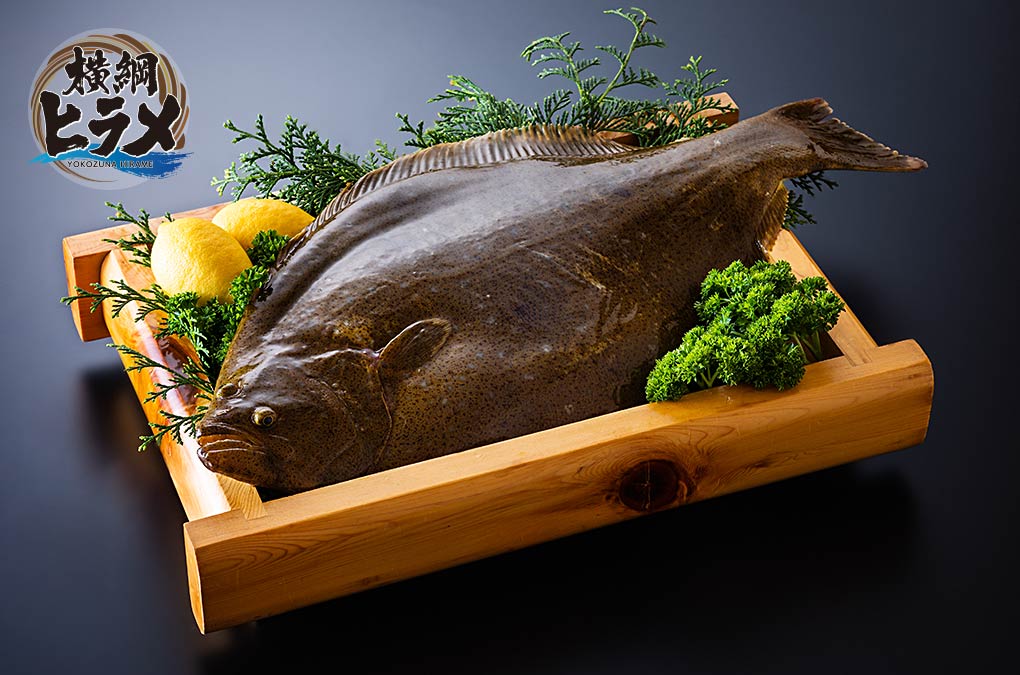 We insist on the safety, tastiness, and thickness of our fish
Akasaka Fisheries' "Yokozuna Hirame" Flounder
We culture about 150,000 flounder. We boast the largest production of flounder in Ehime, which is the 3rd leading flounder producing prefecture in Japan. That is why we can deliver flounder regularly through the year. With our more than 35 years' experience and technology, we can raise flounder that is safe, attractive, and is the thickest in Japan. That is "Yokozuna Hirame." (Grand champion sumo wrestler flounder)