Akasaka Fisheries' approaches
Coexistence with the sea, an attitude which was cherished by our founder; the quality of farmed fish which we have improved in answer to the desires of our clients; 365-day a year one day delivery system and direct sales — with these at the core, Akasaka Fisheries hopes to continue as a company which is always there for the sea, clients, consumers, and the public.
"Hakuju Madai" (Longevity sea bream), which keeps customers healthy, in addition to its freshness and deliciousness. "Yokozuna Hirame" (Grand champion sumo wrestler flounder), which we raise focusing on safeness, fineness of the fish and making it the thickest in Japan. These were all born from suggestions from our clients who are on the front line with the consumers.
We will continue to enhance the quality of our products together with our clients, never satisfied with the present situation, and convinced that evolution is the biggest value for cultured fish over natural fish.
Company Information
Head office address
Kochi 112-2, Shuki 6, Mikame-cho, Seiyo-shi, Ehime-ken
Office
Kochi 140, Nagahaya 4, Mikame-cho, Seiyo-shi, Ehime-ken
Company name
Akasaka Fisheries Inc. (private limited company)
Closing date
June 30
Established
April 1, 1988
Capital
5 million yen
Representative director
Kitao Akasaka
Phone
0894-33-3344
FAX
0894-33-2866
Major clients
Hiroshima Suisan Co., Ltd.
Iwakuni Fish Market Co., Ltd.
Nippon Suisan Kaisha, Ltd.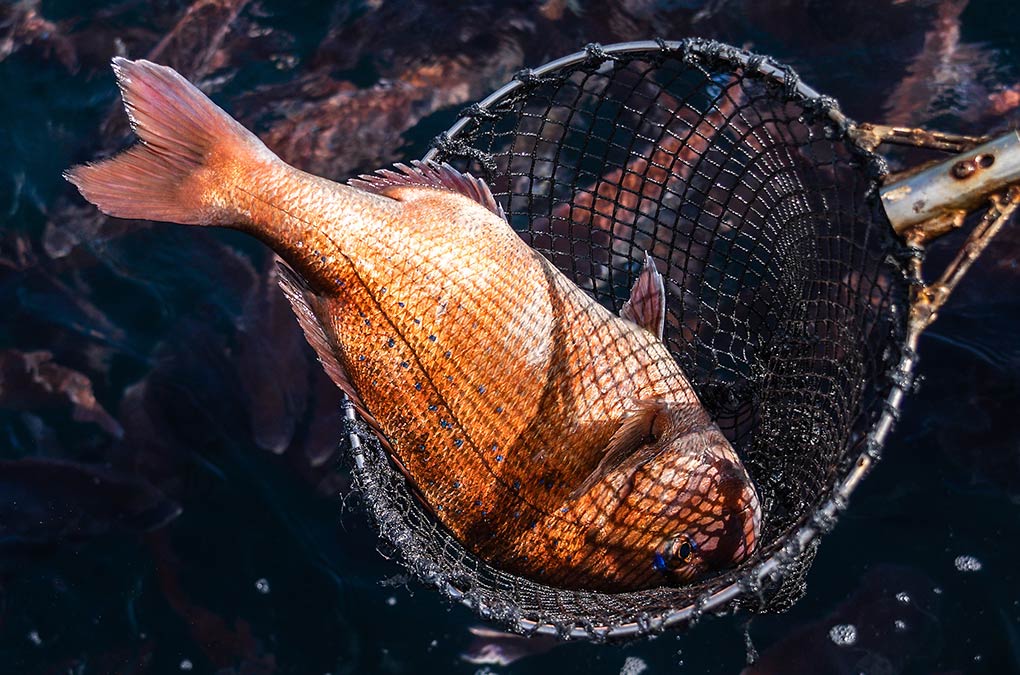 Red sea bream farming
We raise more than 500 thousand young red sea bream in fish enclosers in Mikame Bay.
Hakuju Madai, which contains sesamin in it from our original feed, keeps its freshness and your health.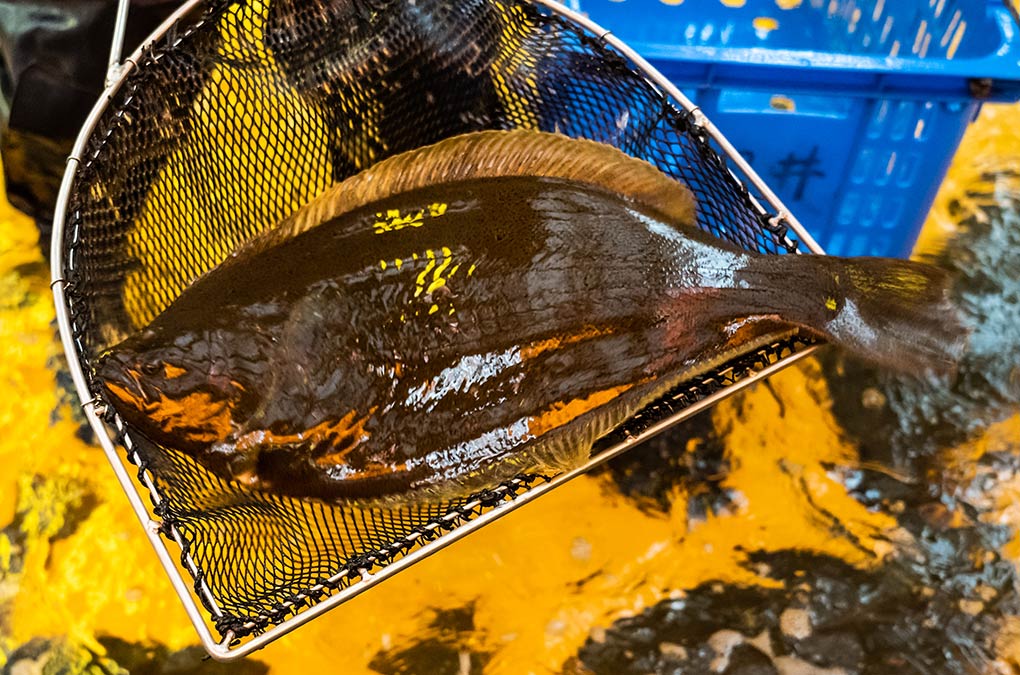 Flounder farming
We raise more than 150 thousand young flounder in four facilities on land.
Akasaka Fisheries is No.1 in Ehime Prefecture in the production of flounder. Please enjoy Yokozuna Hirame, with the thick meat we are proud of.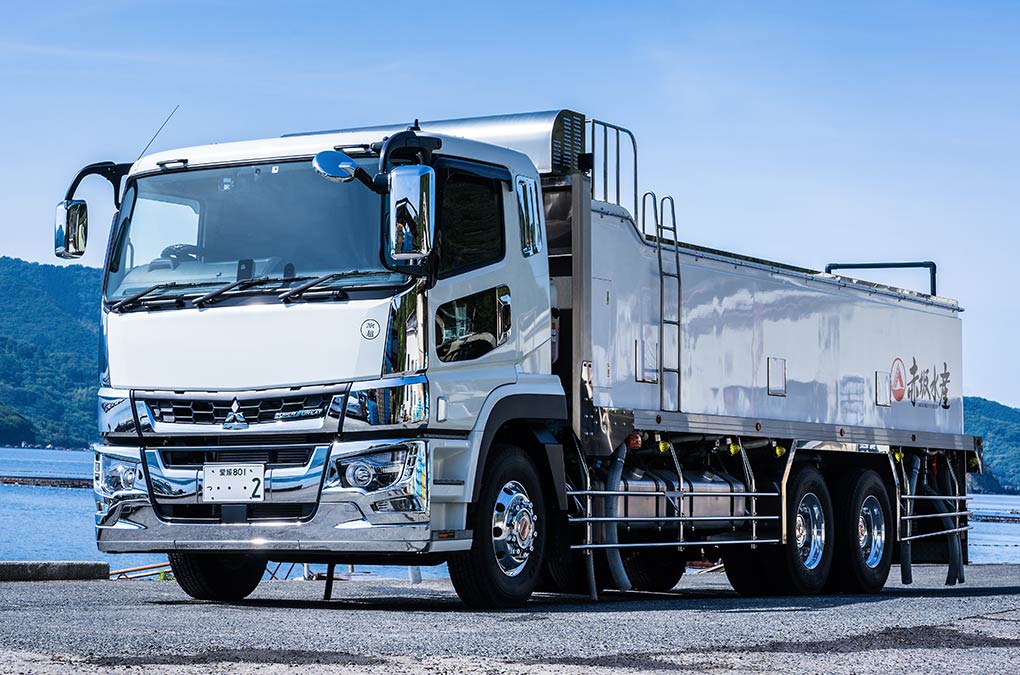 Live fish transport and wholesale
We have our own trucks for live fish and directly sell our cultured fish to distant consignees and processors.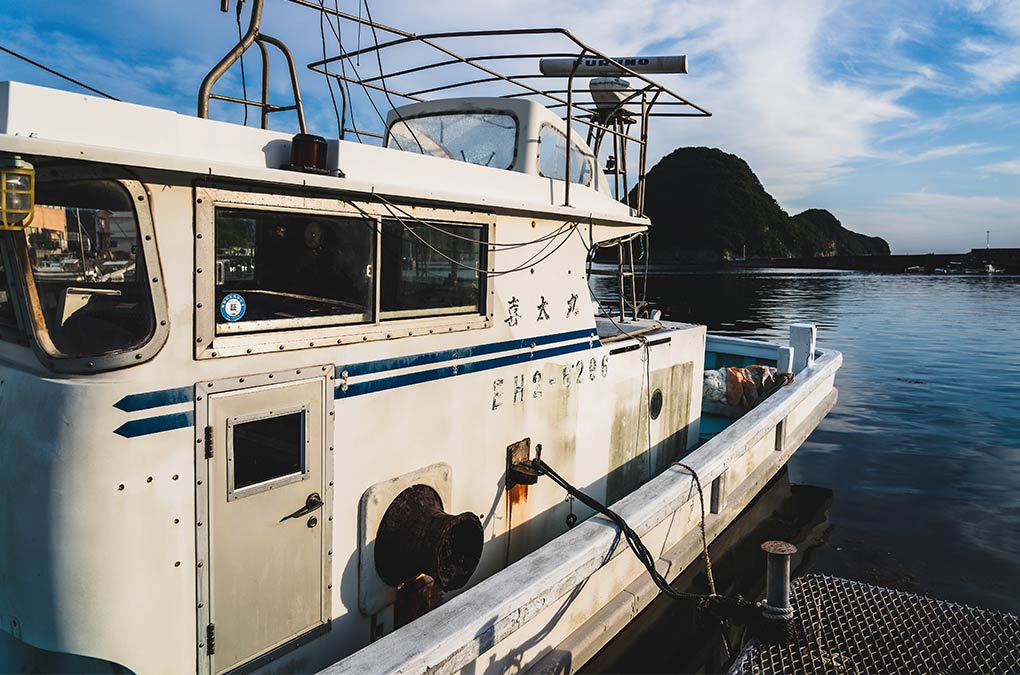 Chirimen (boiled and dried baby sardines) boat-seining fishery
We fish for baby sardines with six boats only during the season on Mikame Bay. This is the oldest business of Akasaka Fisheries, and the average age of the crew is over 80.