Gegege no Ryutaro won the prestigious "Holistic Labo Okada Award"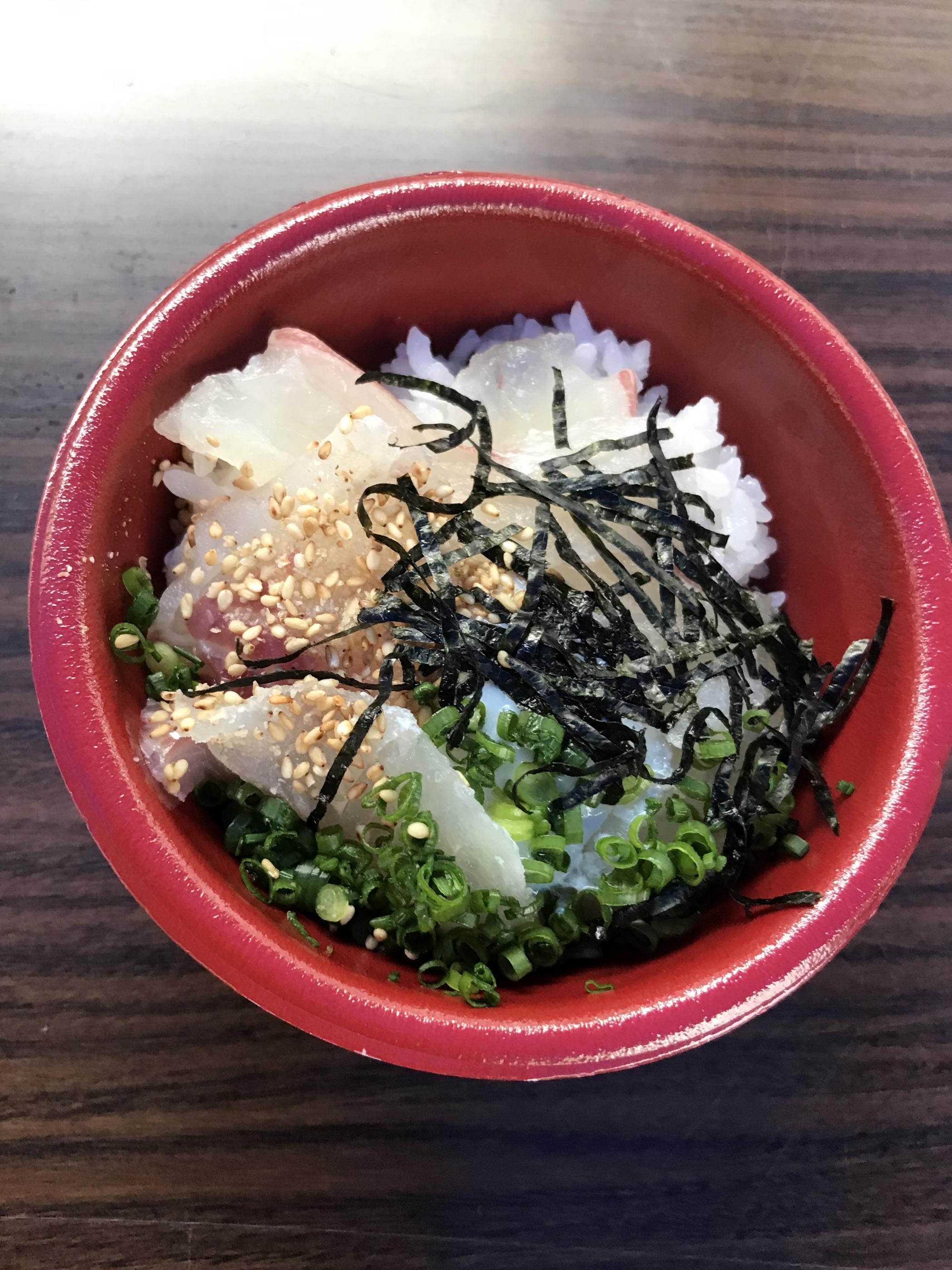 Last Saturday, in Mikame town, there was an event called "Gin-chan's fancy dress contest".
A lot of restaurants in Mikame opened a booth to serve exquisite dishes, and everyone was wearing a costume, so it was a fun festival atmosphere☺️
The top image is a Hyugameshi using Akasaka Suisan's Hakuju Madai made by delicious sushi restaurant, Izumiya which was also posted in Michelin.
Hot spring eggs are also topped👏
Even if the same fish is sown, the fish that Izumiya has sown is very tasty and chewy.
he professional skill is amazing ❣️ The Hyugameshi was also delicious😋
This was 500 yen👀💖It is a bargain❗️I ate two cups🙏
Other shops seemed to be delicious, such as seabream pasta and pork-wrapped rice balls 😄
There are many delicious things in Mikame town.
It 's really mysterious.



Now, in the disguise contest, my family participated in the theme of Gegege no Kitaro.
My husband was Kitaro, my husband's mother was sunakake babaa, my eldest daughter was a cat girl, my eldest son was a Nurikabe, and my second daughter was an Medama Oyaji.
My mother-in-law was dexterous and made the eldest son's costumes in considerable quality.
She cosplaied as sunakake babaa without hating😃
Just because the eldest daughter complained of a headache just before the production, she and I went home before the production.
Participated in the remaining members.



Husband with unusually low tension due to being Kitaro and the eldest son with low tension who is afraid of the long neck monster of other participants




Daiban who was introduced in the article last week also appeared in the performance🤣
(It wasn't too similar, so we called it a ghost of passing)

They received the "Holistic Labo Okada Award" for the high quality of this costume (which my husband said)✨!
(It is a secret that there was some kind of award for all 20 groups that participated)
The prize is a voucher there, and I was surprised that it was a lot.😻!
We shared those with employee who worked without Kitaro😊
I heard that the people in the countryside are closed, but I realized once again that the spirit of hospitality and the desire to excite Mikame town are amazing.
Akasaka Suisan will work hard to improve the service and quality of fish with the spirit of hospitality, like everyone in Mikame town!