fry of sea bream has arrived ☆ 2019 spring child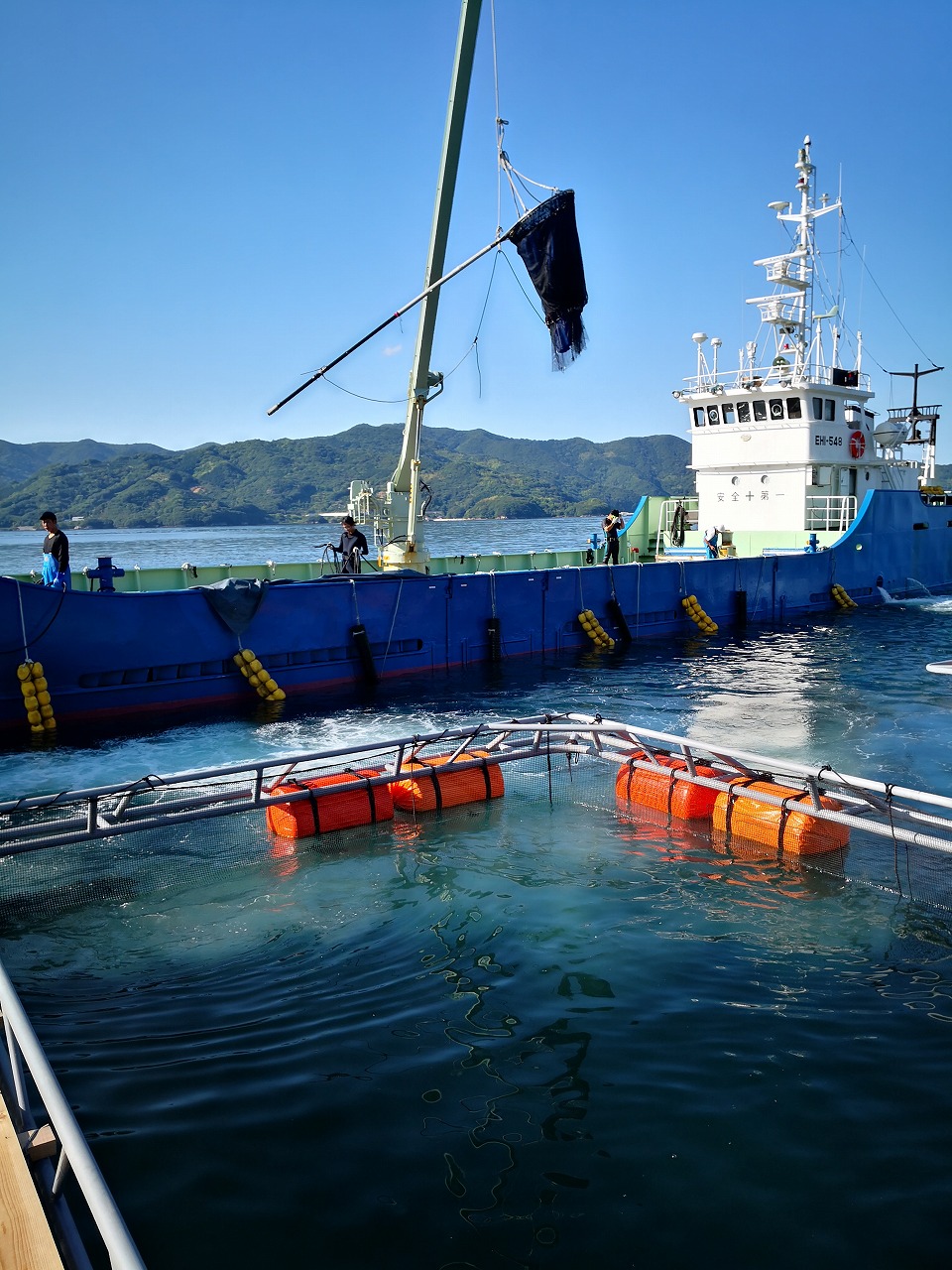 The long-awaited juvenile spring (spring-born) fry has arrived on June 12!



The fry is carried by a big ship. About 300,000 juveniles have been transported this time.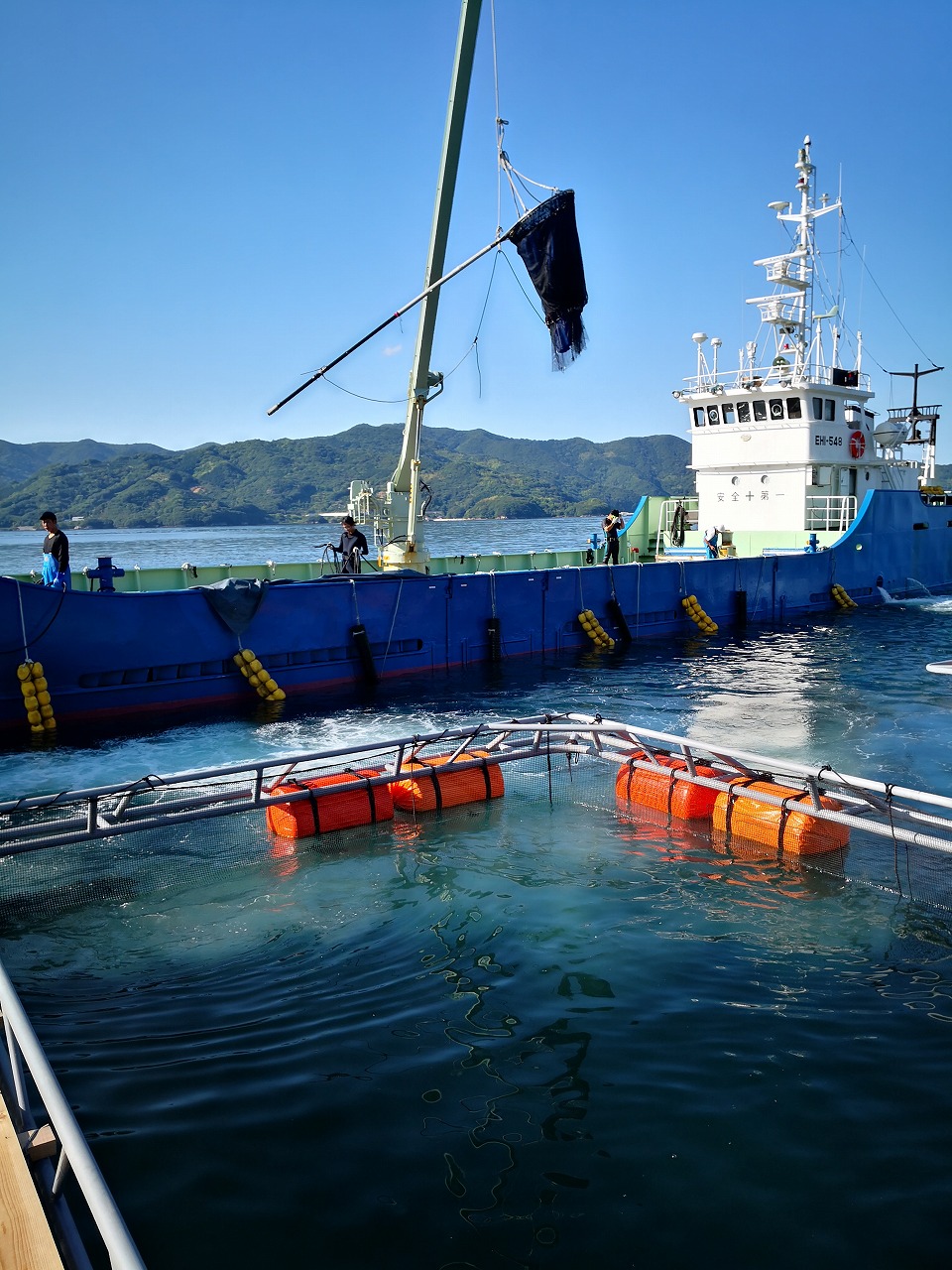 A large tuna net operated by a crane scoops up the juveniles loaded in the tank of the ship and transfers them to the aquaculture cage.




As the fry enters the taro net, the long stick is rolled up and driven in and the diver dives into the tank and guides.



Delivery is completed about 10 times to fill one production.
One ginger will receive 25,000 juveniles. The size at the time of arrival of this fry is 9 cm and 15 g. This fry will be carefully grown to about 1.5 kg for about 2 years.
Juveniles are the same as human babies, and the stomach and intestines are not developed, so they need to be fed several times. In addition, because the ability to swim is weak, some children can not eat well with automatic feeders. Therefore, the person in charge gets up earlier than usual, and goes to the sea with food 5 times or more by the evening. Under the calm and good environment, grow quickly!