Good things recently. About "Sakana".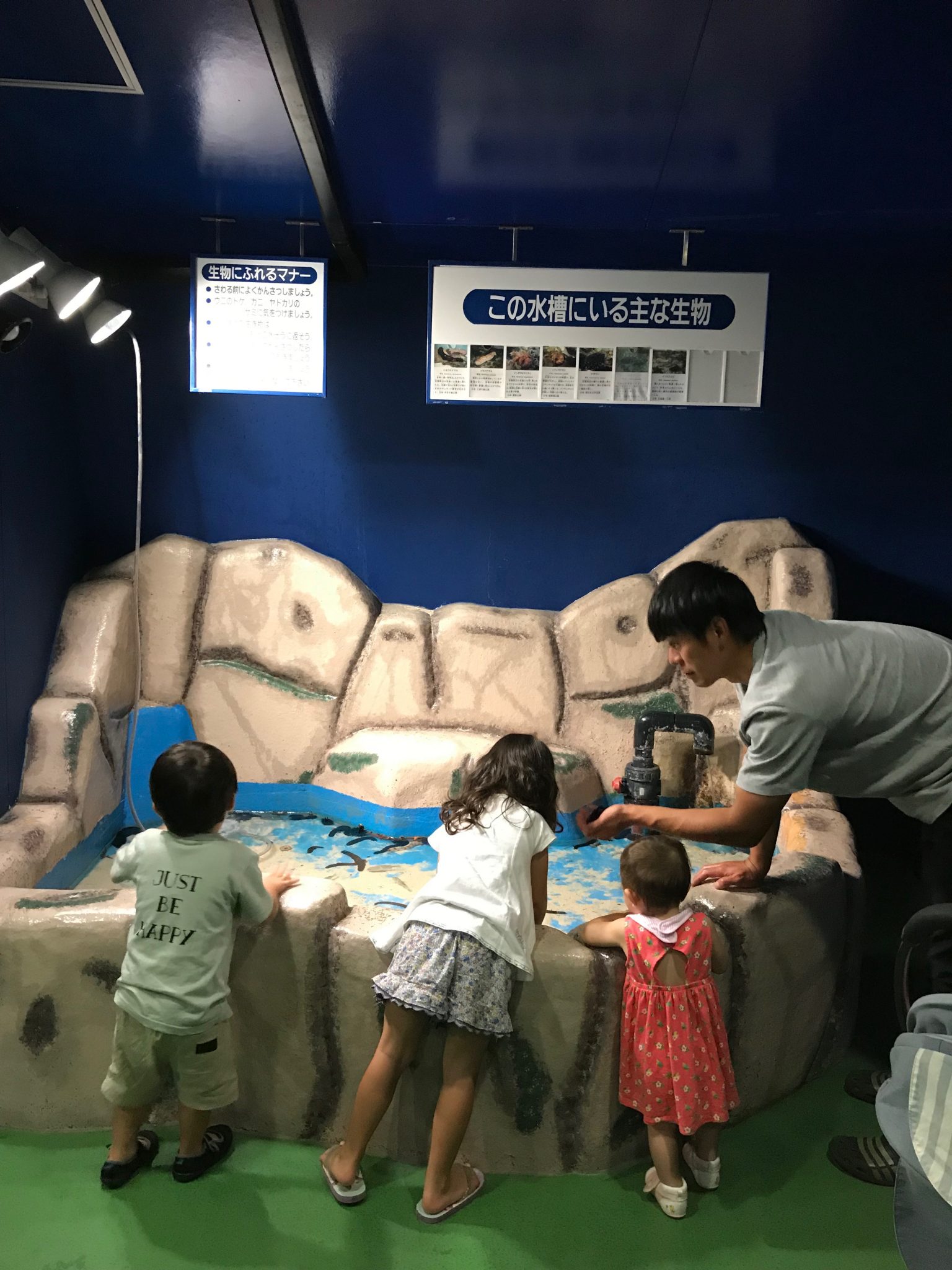 I applied for the Sakanaction live ticket and won the desired ticket!!!☺️💕
The performance will be in early spring next year, and there will be more than half a year, but I am happy and happy and excited.
I feel that this excitement is more than the ticket price.
It is a topic of connecting "Sakana".
The eldest son loves to see fish for some reason, and if he has time, he looks at the picture book of fish.🐟
He loves aquariums and I always ask him to take them, so we went to four aquariums this year alone.
We recently visited Ashizuri Kaiyokan Aquarium in Tosashimizu City, Kochi Prefecture.
I went there without much expectation (I'm sorry), but there was an unexpected impressive.
There were also major fish such as sunfish, napoleon, chinanago, and small tropical fishes of the damselfish family, and there was a contact corner for snakes and guinea pigs.
And because it is compactly displayed, it was just the right size for preschoolers to see👀
It seems that it will be rebuilt in 2020, and I was very happy to go to the retro aquarium now before rebuilding⭐️

When I was in college, I belonged to a diving circle and went diving for about two months a year.😄
It was so useful now that I had a hard time remembering fish names at that time✌️
What we have experienced in the past can be useful at unexpected times.❗️
It may be difficult at the time to work hard or hard, but I thought that it would give us a colorful life by helping and educating us.
I hope my childcare is like that😅