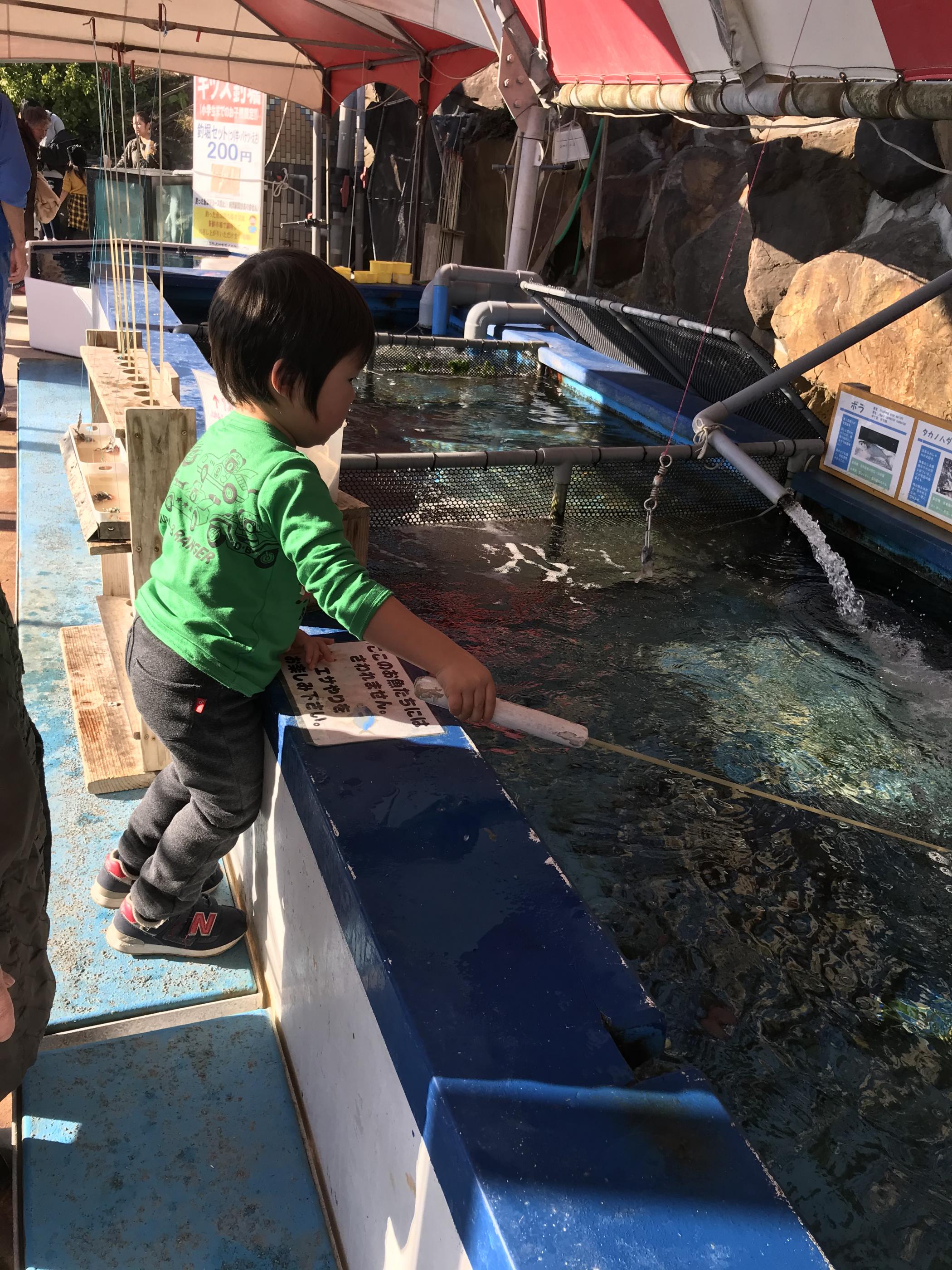 The kindergarten for children has begun, and I am relieved to return to daily life from the busyness of the New Year holidays.
Because of my grandmother's first anniversary, I spent the year-end and New Year holidays at my parents' home.
It takes about 8 hours from Ehime's home to home, so I can't return frequently.
But I think it's an advantage that kids can have a slightly different experience in my hometown because there is far away.
For example, helping my father in a vegetable garden, going to an aquarium, going to a large park, or flying a kite.✨✨

The eldest daughter is now able to kickover and play monkey bars.
The eldest son who loves fish experienced fishing for the first time.
The second daughter was delighted by everyone's affection.
I think my parents were tired during our stay.😅💦
It's really thankful that they love our children.🙏

While the eldest daughter practiced mokey bars, she fell down and rubbed one cheek, which seemed to hurt a lot.
But she practiced after the injury and the next day too! 😧
I don't know whom did she inherit that's guty character from.
And kids are amazing!
The eldest daughter's scab immediately became less visible .👀
Enviable that metabolism!